Stay up-to-date at all times. Thanks to state-of-the-art production lines in our factory, we are constantly developing and designing new innovations, systems and structures for a wide range of industries.

SAFELY BACK TO NORMALITY
We deliver solutions to protect the most important good - the PEOPLE!
For more information on the systems for the areas TRANSPORT - INDUSTRY - SERVICES - RETAIL - CATERING - please refer to the folder SAFE RETURN TO ACTIVITY.
PRODUCTS FOR SOCIAL DISTANCING
EMERGENCY BUBBLE SYSTEM:
In order to quickly contain the spread of infectious diseases (currently COVID 19), we have developed a mobile vacuum chamber based on hygiene regulations and in cooperation with specialists. These so-called bubbles can be quickly installed and used in already existing as well as temporary emergency facilities (tents, fairs, etc.). These mobile chambers are available in 2 sizes (if required on special size):
You can find more detailed information in the product folder.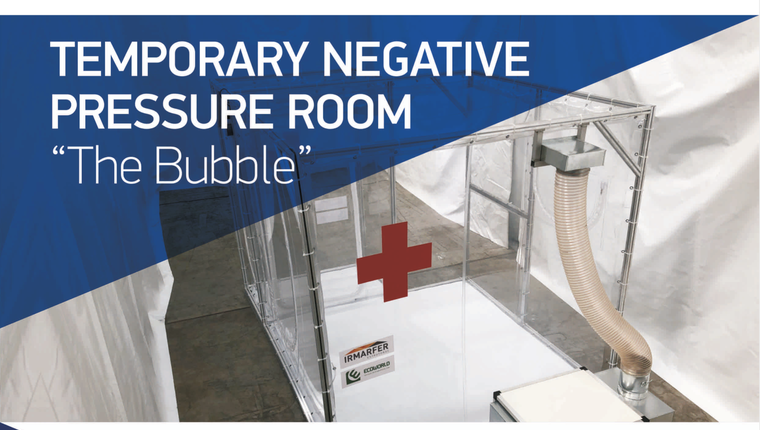 FOLDER EMERGENCY BUBBLES
New glass façade system - in stock since February 2020
we have developed a new glass façade system for our Dome & Wave structures. Available with 3m and 4m side height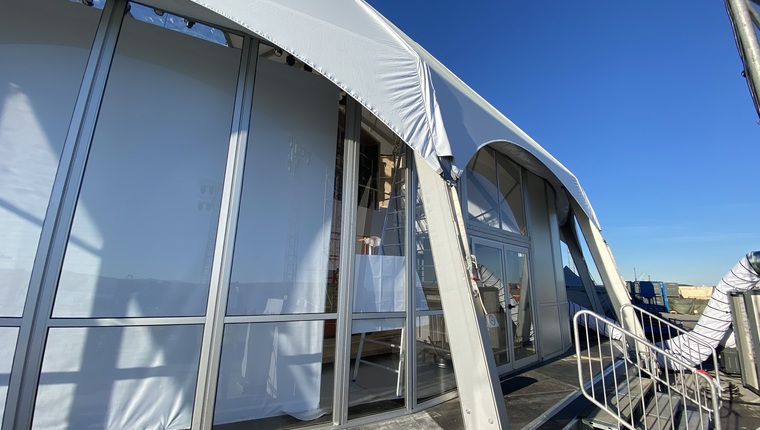 Modularen Stock System von IRMARFER:
Modular stock system from IRMARFER:
Realize individual roadshow concepts, personalized stand constructions and VIP areas with our modular Storey System.
Well-known companies such as Generali, Trojka, VW Amag, Electric Love Festival, Swiss E-Prix (FE) have already used the versatility of our stock system (including our facing elements) to realise personalised stand construction / event construction.
NEW: The Wave Struktur R is unique in technology & design and impresses with impressive technical data regarding room height and suspension point loads in the roof. The Wave Struktur R was designed for the requirement of high spans (standing free) in a round construction and is used in the areas of trade fairs, festivals, large events, business & corporate and sports events.
NEW AVAILABLE: Special membrane outside white and inside black.